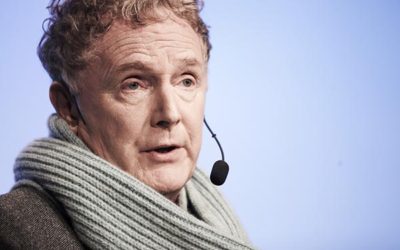 Since FutureDesignDays is an ongoing process, never completed or ready to settle down, this years festival­ just like all the other festivals took on a different shape.­ The intimicy was in focus. The goal was to create­ a tight and intensive meeting place with...
read more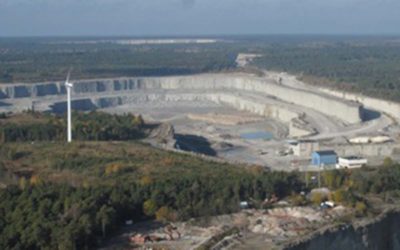 This event is only presented in Swedish Affärsdesign för vår framtid Konferensen tar sin utgångspunkt från Östersjöregionens råvarunäringar (kalksten, mineral, vatten, trä och ull) och dess potentiella framtid ur ett design- och affärsmässigt hållbarhetsperspektiv....
read more
This event is only presented in Swedish Efter Raw Ideas 11 oktober 2010, snabbsummerar Christian Alçenius, FutureLab och initiativtagare till FutureDesignDays samt ett antal vidareutvecklingar av detta prisbelönta forum. Den nya generationen – Raw Ideas på Gotland...
read more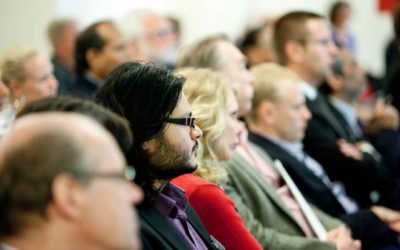 We make history here and know! An enthusiastic Ulrik Nilsson, mayor of the City of Borås, opened this year's Next Textile Borås by establishing the event's role as a promising hub for development and growth. He illustrated his statement with the 'X' in the Next...
read more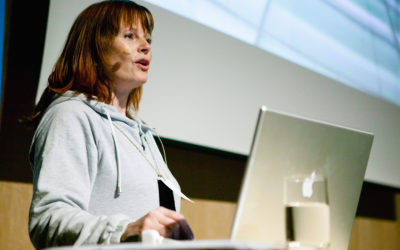 Business Design for our Future The conference FutureDesignDays RAW IDEAS at Gotland has its basis in the raw materials industry (e.g. wood, water, limestone and mineral) in the Baltic region, and the industry's potential future from a design-, business- and...
read more
TECHNOLOGY CHANGES BUSINESS Australia and Borås in textile alliance Getting ready in a big way for 2010 Harsh economic times breed interaction across both industrial and national borders. The Next Textile Borås initiative has brought together business, a university...
read more
Finally in Sweden: The poet of light – Ingo Maurer On the 2nd of February 2009 you will get the chance to meet some of the most talked about pioneers and provocateurs of today's lighting design scene: The veteran Ingo Maurer and the innovative heirs – Paul Cocksedge...
read more
TECHNOLOGY CHANGES BUSINESS Råvara, Raw, Mölndal, Göteborg, 21 October 2008 Developments in textiles are advancing with fierce intensity. Application areas stretch far beyond the traditional, trained more on spacewalks than the flashbulbs of the catwalk. Tomorrow's...
read more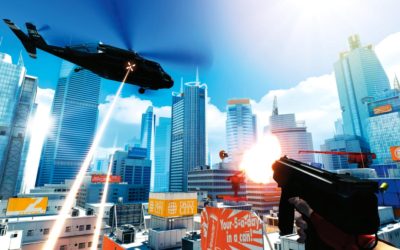 When the virtual became reality Quite a few business cards changed owner during the short, but intense, breakfast seminar "Gaming & Architecture" at the Nordic Light Hotel in Stockholm. The audience – remarkably young and with a majority of architects –...
read more
New behaviour, new experiences "Are our bed sheets too dumb for the future?" This is how moderator Marcus Bergman opened the seminar. Marcus, who carries out research into textiles at Chalmers University of Technology, also conducted the packed event through the...
read more
"Did you have a good Christmas?" was the first question put by Mark Isitt, conference moderator, referring to statistics fresh from the Sweden retail industry. "In Sweden this year we bought Christmas presents for 6,800 SEK on average, 7.5% up on the previous year or...
read more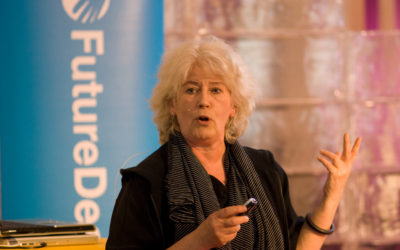 Series of sessions on tomorrow's retailing and beyond Have you grasped the full implications of the real world web? The fact that the dividing line between the virtual/digital world and the real world melted away long ago? With the resultant paradox that, in an...
read more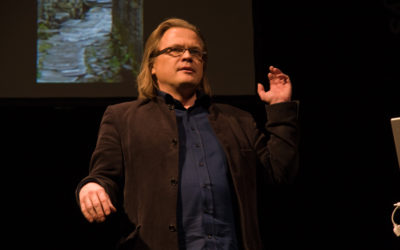 The FutureDesignDays Nomad LightNow event entails the start of a new era for FutureDesignDays. For many years and for many people, FutureDesignDays has been an annual event. An event you would come to once every year, and have a great and inspiring time. Those times...
read more