FDD 2001 Borås: In process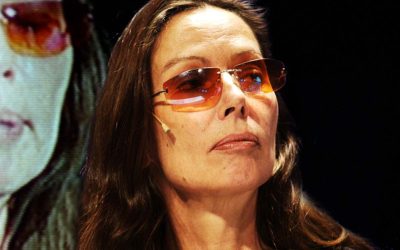 Legendary British fashion designer made her breakthrough in the early 1980s. Quickly made a name for herself as a rebel - invited to 10 Downing Street by Margaret Thatcher, she turned up wearing a T-shirt with the message "58% don't want Pershing". Since then she has...
read more
FDD 2002 Borås: Design without boundaries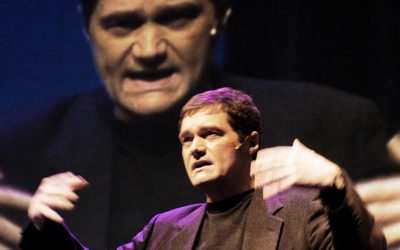 Professor, Institute of Design Chicago Professor Patrick Whitney is the director at the renowned Institute of Design at the Illinois Institute of Technology in Chicago. He is a well known lecturer and design consultant. Professor Whitney was former president Clinton's...
read more
Architect London The father of minimalism! Architect John Pawson has been constantly true to his architectural vision during a remarkably successful career. One of the world's most famed architects, John Pawson has crossed the boundaries between commercial and...
read more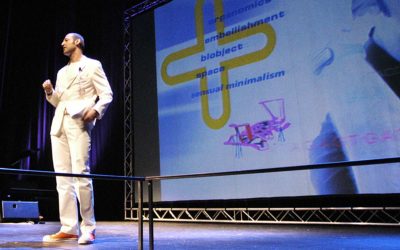 Designer NYC Superstar designer on the verge of becoming a house-hold name. Karim Rashid is not afraid to translate his world-changing ambitions into a wide range of objects and projects; from total makeovers to make-up packaging. From his New York studio, he takes on...
read more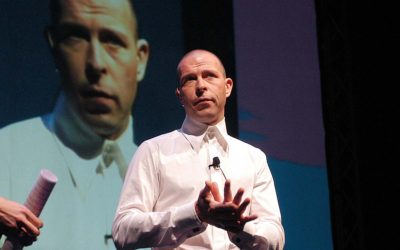 Designer, artist Helsinki / NYC The star of Finnish design! Stefan Lindfors is a designer, an architect, an artist and a sculptor – all wrapped up in rock star packaging. With projects ranging from art installations at the Olympics to designin petrol cans for the...
read more
Designer / head of design, Habitat, London "Beware! Design is in danger of degenerating. Now that the D-word is being used as a point of difference by every car company and jeans manufacturer, it could soon become a derogatory term." Tom Dixon is one of the most...
read more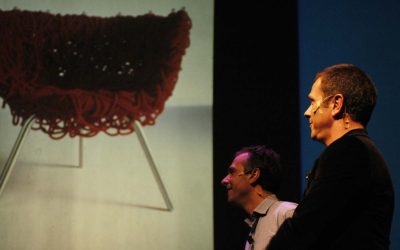 Designers São Paolo Booming Brazilians! The Campana brothers are this year's darlings of the design world. Following their spectacular public acclaim during this year's Salone di Mobile in Milan, the Campana brothers have emerged as the forerunners of a happy...
read more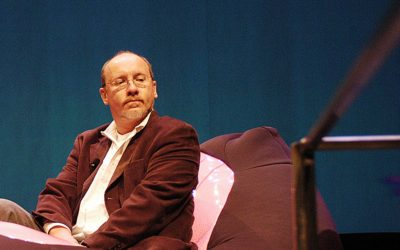 Senior design director, Nokia Helsinki Industrial designer Eero Miettinen (b. 1954) was awarded the Kaj Franck design prize in 2001. He has been a designer to Finnish automotive industry and in various high-tech companies. He has also been involved in the education at...
read more
FDD 2003 Borås: They said it couldn't be done
Industrial designer Sweden While still a design student, Cecilia Hertz went to NASA and the Johnson Space Center in Houston and showed 8000 engineers how to build a space ambulance. Hertz used design methodology and new thinking to solve what a lot of space engineers...
read more
Car manufacturer Sweden Christian von Koenigsegg has made the world's fastest sports car that can be driven on ordinary roads. The creation of this very complicated product has taken several years. When the goal was in sight, and the car reviewers gave the car top...
read more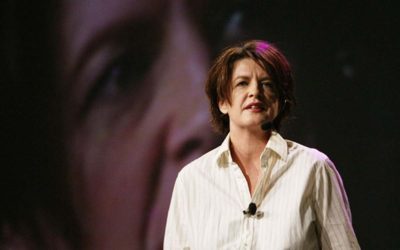 Designer Holland At first, she wanted to be a carpenter, but decided to become a designer, instead. Despite the fact that she claims to have no interest in design, her work shows that she cares about how things work. Pushed Washtub is a good example of this. What is...
read more
Astrid Klein and Mark Dytham Architects, interior designers and furniture designers Tokyo Klein-Dytham has designed everything from vegetarian cafés, hairdressing salons and mens' fashion stores to rock band stages and award-winning buildings. And all according to a...
read more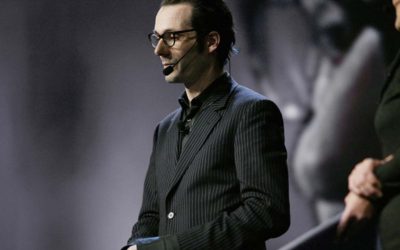 Industrial designer Germany At a time characterised by self-assertion and the cult of the star, Konstantin Grcic is an unobtrusive, low-profile designer, who puts his work first, not his own person. Although he claims that he wants to create realistic design and...
read more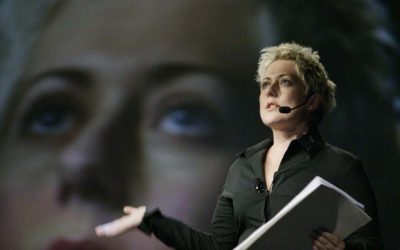 Costume designer US Kym Barrett has created some of the most influential clothing styles in recent years. Her designs for The Matrix, The Matrix Reloaded and The Matrix Revolutions turned the eyes of the whole fashion world in her direction. The pictures of the...
read more
Designer The Netherlands Marcel Wanders moves unhindered between materials and disciplines. He runs his own studio in Amsterdam, is the designer and art director at Moooi and has worked at Droog Design. Marcel Wanders has given the world a porcelain bogey which can be...
read more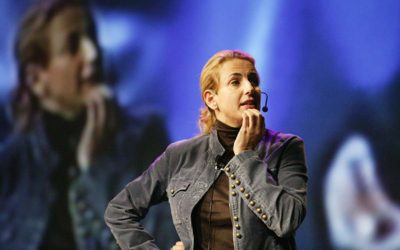 Designer, architect, furniture designer Milan Patricia Urquiola's design portfolio is very impressive and includes work for design companies like Moroso, de Padovas, Kartell, Cappellini, B&B Italia, Farsem, Liv'it, Molteni, Mdf, Tronconi. When FutureDesignDays...
read more
Professor, Institute of design, IIT Chicago, USA Professor Patrick Whitney is a well-known lecturer and design consultant. He was former President Bill Clinton's advisor on design issues. Human-centered design is IIT's method and it's one of the most important fields...
read more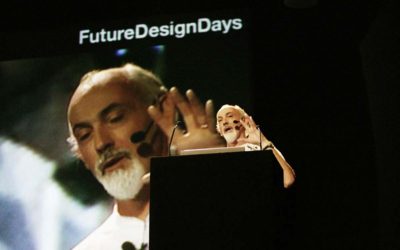 Industrial designer England He has been described as one of the ten most successful industrial designers in the world, and fills a sketch book every month. Ross Lovegrove's hand can be seen in a, remarkable mixture of airliner interiors, computers, furniture, lava...
read more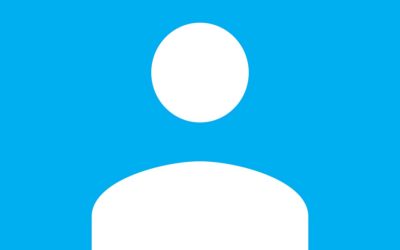 Designer and gallery owner Stockholm When there is no room, you have to create space! The Swedish Government puts huge sums into design. Despite this, young, not-yet-established designers still find it hard to keep their heads above water. Sara Lüdtke is a designer...
read more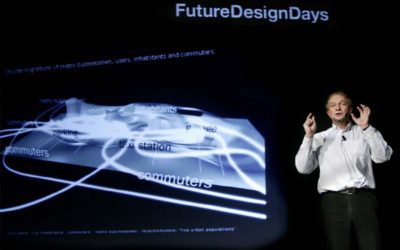 The Berlage Institute The Berlage Institute, which offers postgraduate studies in architecture, urban planning and landscape design, provides a unique balance of culture, courses, research, theory, practice and faculty. Since it opened its doors in 1990, it has won a...
read more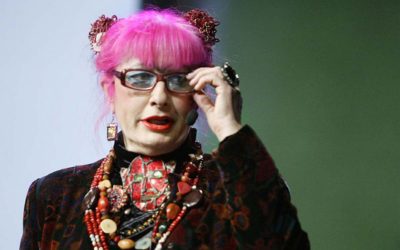 Fashion designer UK I'M A ICONIC SURVIVOR In the sixties, Zandra Rhodes' clothes were too extreme for the British "rag trade". But that didn't bother Zandra. She just shrugged and opened her own boutique in London, and went on to become Britain's fashion icon. Then,...
read more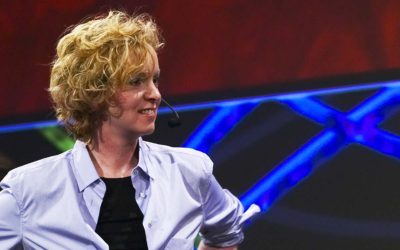 Fashion and interior designer The Netherlands Claudy Jongstra (b. 1963), from the Netherlands, is a highly esteemed designer. Her felt textiles are among the most creative and distinctive ever seen. With their rough, yet sophisticated aura, her works are unique. They...
read more
Art historian and Curator USA The Center for the Study of Political Graphics The Center for the Study of Political Graphics (CSPG) collects, preserves and exhibits political posters - graphic art from the social movements that bring about changes in society; art that...
read more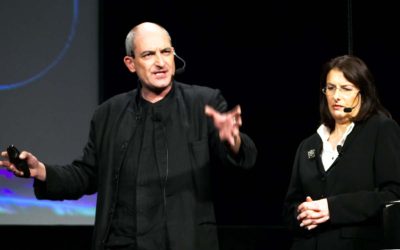 Rachel Cooper Professor UK Mike Press Professor UK Design Against Crime The research programme, Design Against Crime (DAC) develops and improves the efficacy of crime-preventive design. It creates an understanding for how design can prevent crime, and helps designers...
read more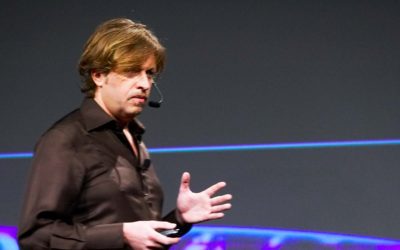 Designer and manufacturer Belgium Dirk Wynants (b. 1964) is the son of a cabinetmaker, which might have had some bearing on his successful career. In 1994, when he was in his thirties, he started Extremis, which he still owns and runs. Extremis designs and...
read more
Creative director Sweden Propeller Fredrik Magnusson studied at Konstfack (University College of Arts, Crafts and Design, Stockholm) and Art Center College of Design (Pasadena, USA). He graduated in 1995, and then went on to work as a designer at Electrolux. This gave...
read more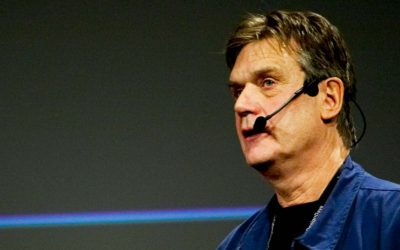 Industrial designer Italy / UK George Sowden (b. 1942) began his career in the 70s as a designer for the Italian electronics giant, Olivetti, where he designed some of the first computers. And it was there that Sowden's really began to focus on electronics products....
read more
Architect USA Hani Rashid received his MA (Architecture) from the Cranbrook Academy of Art in 1985. By 1989 he was already working as a teacher at the Columbia University Graduate School of Architecture, where he was also a leading researcher in architecture linked to...
read more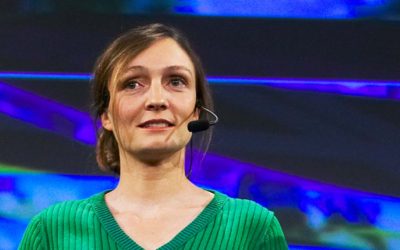 Designer France France's hottest designer Inga Sempé (b. 1968), who designs lamps and furniture, achieved a complete breakthrough at last year's Milan Furniture Fair, where her wilful Brosse shelf was shown. The shelf, which has 'curtains' made of bristles from...
read more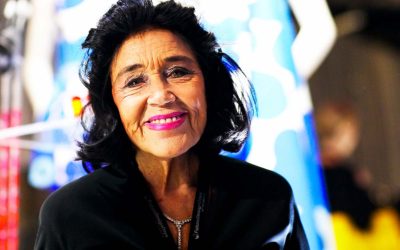 Managing director and design manager Finland Despite strongly worded warnings against buying Marimekko, Kirsti Paakkanen decided to take over the tottering company in 1991. What she has since achieved is almost beyond compare. Marimekko, which was founded in 1951 by...
read more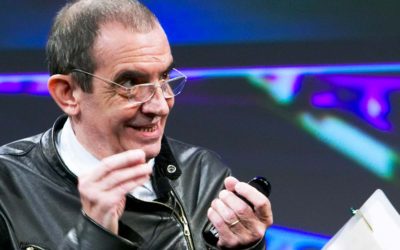 Industrail designer Italy Massimo Morozzi was born in Florence, but he lives and works in Milan. As a young man, in the 60s and 70s, he was a prime mover in the Italian anti-design movement and one of the prominent figures in the Archizoom Group. He was subsequently...
read more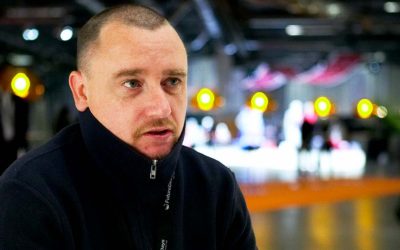 Author, DJ, journalist, lecturer UK They say that "Clothes make the man." The question is whether fashionable brands like Henry Lloyd, Hugo Boss, Stone Island, Evisu, Lacoste, Burberry and Y3 will endorse that saying. For these are some of the favourite brands of...
read more
UK Designersblock Designersblock was founded in 1998 in London by Piers Roberts and Rory Dodd, with the idea of presenting new, interesting designers from all over the world. Designers who enjoy themselves - not by refining design for Snob Street, but by being...
read more
Consultant Simonetta Carbonaro (b 1954) is a psychologist and author of numerous articles and essays on the subject of consumer psychology, strategic design and "customer relationship design". She is member of the scientific steering committee at the Postgraduate...
read more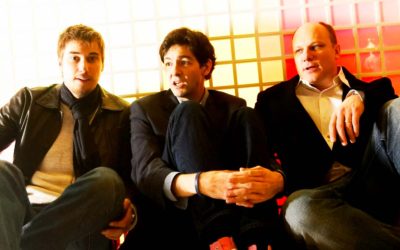 Todd Bracher UK Efe Buluc Turkey Mark Goetz USA To22 consists of designer Todd Bracher, who lives in London; designer/filmmaker Efe Buluc, who resides in Istanbul, and designer Mark Goetz, who is based in New York. Goetz's earlier work includes the Aside chair...
read more
FDD 2005 Stockholm: SHIFT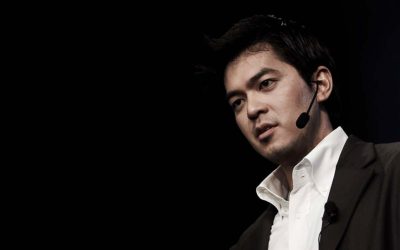 Media strategist and analyst USA "As you know, human civilisation is currently undergoing a digital revolution that is redefining the way we communicate and consume. It is truly a revolutionary experience, with tectonic changes in human behaviour and interaction."...
read more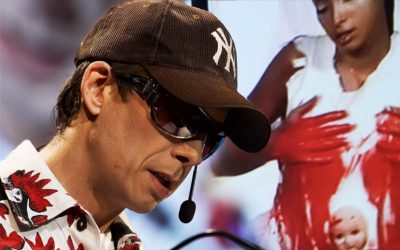 Designer Poland / UK "Dare to be different" is the philosophy behind everything the Polish-born designer Arkadius Weremzcuk, universally known as Arkadius, produces. The way he realised his ambition to become a designer was fully in line with his philosophy. The...
read more
Architect Italy Italian Fabio Novembre is one of the new favourites of the design world, and the man behind the enormous success of the mosaic tile manufacturer Bisazza. The bold and provocative interior designs he produced as Creative Director of the company made the...
read more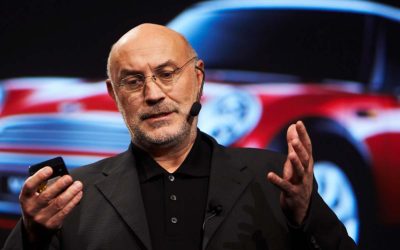 Industrial designer Germany Gert Volker Hildebrand has been a respected name in the car industry for decades, having worked on assignments for Volkswagen, Seat, Opel and Mitsubishi. And his reputation received a further boost when, in 2001, he was invited to head a...
read more
Author, designer and founder of Elle Decoration UK Ilse Crawford, who has been predicting design trends for more than a decade, now runs her own design studio – Studioilse. And it is Studioilse that lies behind one of the hottest spots in the Big Apple – Soho House...
read more
Graphic designer and CEO USA / Sweden "Growth is not an end in itself. I only expand when I encounter real talent." The recruitment philosophy of Jakob Trollbäck of Trollbäck & Company, with offices in New York and Los Angeles, is more a question of desire and...
read more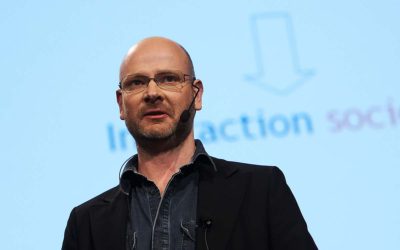 Marketing man Sweden The LunarStorm portal is a phenomenon in Sweden. In a country with less than nine million people, LunarStorm receives more than 360,000 visitors a day and has over 1.2 million members, making it the most visited virtual community in Sweden. In...
read more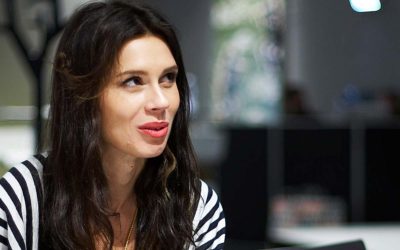 Designer What have Gwen Stefani, Britney Spears, Lucy Liu, Mary J Blige, Björk, Cameron Diaz and Kate Moss got in common, apart from being famous? Yes, they all wear acessories designed by Lara Bohinc, one of the world's foremost jewellery designers and the new design...
read more
Designer Japan When the Managing Director of Muji first saw Naoto Fukasawa's prototype of a CD player in 1999 he was immediately interested. Its design reminded him of an old Japanese transistor radio from the 60s. He thought that the CD player would represent a new...
read more
Designer and researcher USA The uncrowned queen of computer games is Nicole Lazzaro. The trail-blazing results of her research project "Why We Play Games; 4 Keys To More Emotion Without Story" changed for ever the way that computer games are designed. Lazzaro is...
read more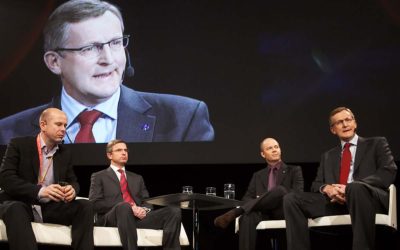 Hans Stråberg CEO Electrolux Sweden Henrik Otto Senior Vice President Global Design, Electrolux Sweden It was not so long ago that Electrolux decided to change its product development process and obtain more information on consumer needs. This was not an especially...
read more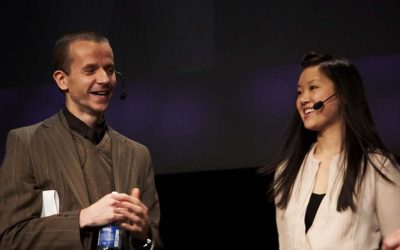 Julian Roberts Designer, Film-maker, Professor of Fashion UK Sophie Cheung Designer, Film-maker, Fashion Tutor UK Julian Roberts left school at 16 to study fashion. Today he and his constant companion, Sophie Cheung, are a highly esteemed teaching duo. Roberts took up...
read more
Designer India Satyendra Pakhalé (b. 1967) Industrial designer, describing himself as a 'Cultural Nomad'. After completing his Master of design in India and Advanced product Design in Switzerland, he initially worked at Philips (The Netherlands) for a short time....
read more
Marketing and design consultant Italy Italian Stephan Hamel was born in Bangkok and spent his first years in Thailand. So with an Italian mother and a father who was half Austrian, half Russian, he gained a good insight into different cultures as a natural part of...
read more
Industrial designer Sweden / USA "Which is why I think that the designer must have a seat on the Board, and be in direct contact with the company's managing director, just the way we did at Apple." Those words are Thomas Meyerhöffer's, and anyone with the slightest...
read more
FDD 2006 Stockholm: share – the power of collaboration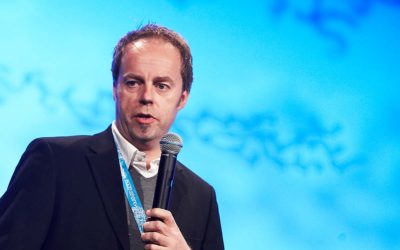 Senior Vice President Design, Volvo Car Corporation United Kingdom In brief: - Has worked as Designer and Design Manager in various positions at Daimler Chrysler, with Mercedes-Benz, for 17 years. - Started his career as vehicle designer at the age of 15 "A CAR IS A...
read more
Fashion Stylist United kingdom In brief: - Has recently worked with Robbie Williams, George Michael and Pink on their latest music videos - Client list includes IBM, AT&T Vodafone, Wanadoo, Lux, Olay, L'Oreal, Pretty Polly et al. - Operates her own private styling...
read more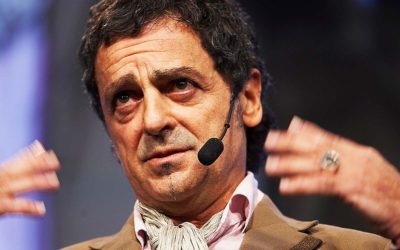 Business developer France In brief: - Founder of the L'Eclaireur store concept featured in Paris and Tokyo. - Has introduced several of the fashion trade's most important brands. - Working with young Swedish fashion designers at the Tranoï Fashion Show. ARGUABLY THE...
read more
Design Leader Procter & Gamble Beauty Care United Kingdom In brief: - Design Leader Beauty Care at the world's largest consumer product manufacturers. - Member of several Procter & Gamble Design Lead Teams. - Advancing Procter & Gamble from being a...
read more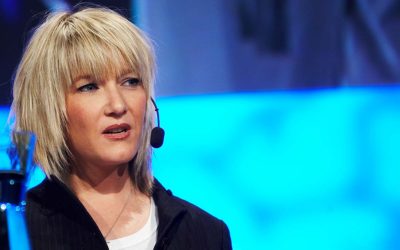 Trend analyser Streative Branding Netherlands In brief: - Former global marketing executive of Mexx International and Reebok International - Founder of Streative Branding - Worked with Nike, Estee Lauder, O2 among others TRENDS FROM ALL AROUND THE WORLD Streative...
read more
Designer Silhouette and adidas sport eyewear Austria In brief: - His many awards include six iF Design Awards and six Red Dot Product Design Awards. - His Titan Minimal Art eyewear series has sold more than 4,500,000 units. - Chief designer for Silhouette and adidas...
read more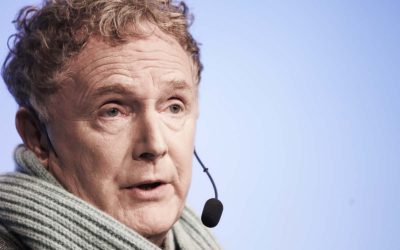 Musician Artist Designer UK In brief: - Notorious enfant terrible and manager of the Sex Pistols, New York Dolls, Adam & the Ants, Bow Wow Wow, and a boundary-crossing musician in his own right. - Legendary Kings Road boutique owner and designer (together with...
read more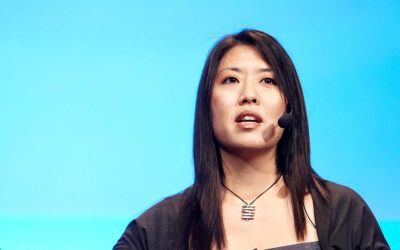 Design ethnographer USA In brief: - Founder, owner and CEO of Gotomedia - President of the AIGA Center for Brand Experience - Clients include Adobe, Apple, Macromedia and Warner Bros. IN THE BORDERLANDS BETWEEN USER, TECHNOLOGY AND DESIGN Interactivity is no longer...
read more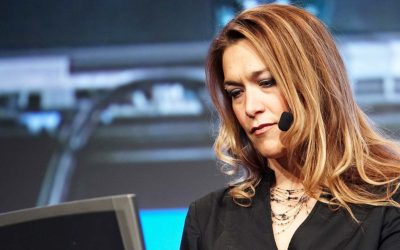 Manager, Colours & Materials, Creative Design Centre, Sony Ericsson Sweden In brief: - Important member of Sony Ericsson's design team - Received the 3D Design Award for the Sony Ericsson Z1010 - Clients include Electrolux, Tupperware, Lego and Black & Decker...
read more
Designer Belgium In brief: - Homeless graffiti artist and hanging out with a motorcycle gang at the age of 15 - Founder of Quinze & Milan together with Yves Milan - Many-sided creator who's created furniture, installations, graphic, architecture, sportswear,...
read more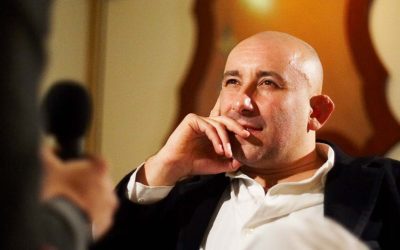 Designer, Architect France In brief: - Architect behind Vulcano Stadium, Guadalajara, Mexico, and Tribeca Condominium Towers, New York. - Clients (design assignments) include Yamaha Offshore, Cassina, Cappellini, Armani, Baccarat. A MAN WHO DOESN'T RUN WITH THE CROWD...
read more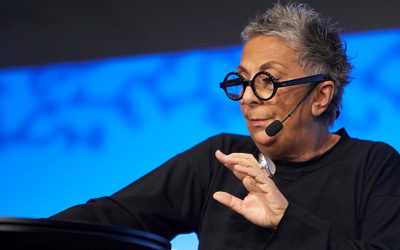 Interior designer Design consultant Italy In brief: - Former member of the anti-design movements Alchimia and Memphis. - Boundary-crossing designer with a predilection for traditional handicrafts. - Currently in the news with new collections for Lando (Gingerbread)...
read more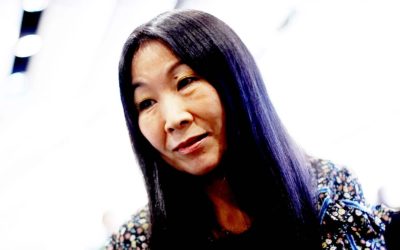 Fashion designer Japan Together with Giorgio Messieri CEO Issey Miyake Europe and A Net Europe France In brief: - Former chief designer of the Issey Miyake sport collection. - Has her own flagship boutique in Paris. - Currently designing a new watch for Seiko. FROM...
read more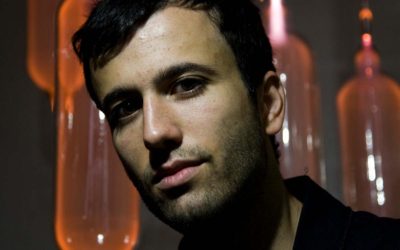 [UK] A rising star Paul Cocksedge, at the present one of Britain's most talked-about designers, made an acclaimed performance together with Swarovski at the Milan Furniture fair in April. A gleaming drapery consisting of 1440 Swarovski-crystals, in combination with a...
read more
[UK] Moderator A furniture design graduate, Marcus began his journalism career writing for publications including Blueprint, The Guardian, The Independent on Sunday and Conde Nast Traveller. He launched icon, the international architecture and design magazine, in...
read more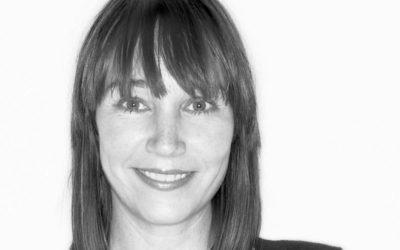 [SWE] Designer Monica Förster is one of Sweden's most internationally renowned designers, and works worldwide with clients like Poltrona Frau, Tacchini, Modus, E&Y Japan, Offecct and Swedese. Her work is categorized by a strong sense of pure form combined and...
read more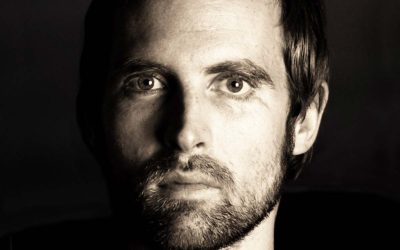 [SWE] Marketing manager, Parans Solar Lighting Parans is a promising cleantech company which has developed a revolutionary technology that leads natural sunlight indoors through fiber optic cables, which dramatically reduces the need for electric lighting. Parans is...
read more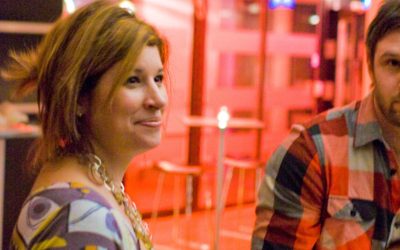 [SWE] Lighting Designer of Ljus & Gestaltning AB, Sweden Sandra Edberg is an educated electrical engineer, specialised in industrial design. She also studied art, and then lighting design at KTH School of Technology and Health. Ljus & Gestaltning AB is a...
read more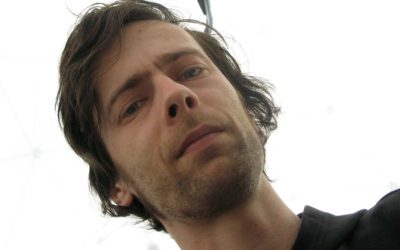 [UK/GER] Jack-of-all-trades, design wizard and boundary-breaker Widely recognised as one of the most innovative and exciting designers of his generation. He has created LED-integrated costumes for the indierock-band OK Go, interactive mirrors for Selfridges Wonder...
read more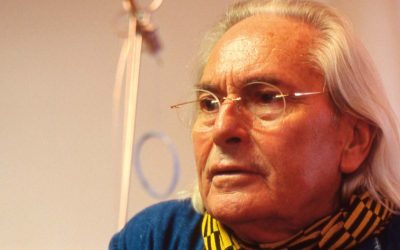 [GER] The king of light To call him the king of lighting design is probably an understatement; during his 40-year career more than 200 unique products have been designed in Ingo Maurer's studio in Munich. His style and technique has always been as trendsetting as it...
read more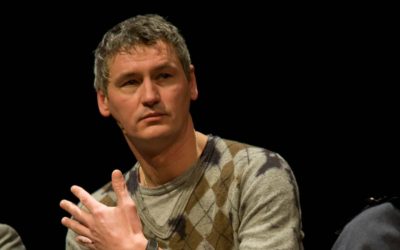 BELGIUM Marnick Smessaert knows how to stand out from the crowd on the European lighting scene. He created DARK as recently as 2001, but by following his heart and his gut feeling he has already placed his company on the global market. DARK is currently available...
read more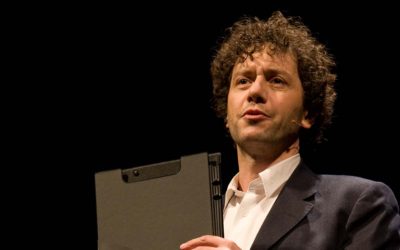 UK A furniture design graduate, Marcus began his journalism career writing for publications including Blueprint, The Guardian, The Independent on Sunday and Conde Nast Traveller. He launched ICON, the international architecture and design magazine, in 2003, and edited...
read more
SWEDEN Jan Ejhed, architect SAR/SIR/SA, is professor of lighting and head of the Lighting Laboratory at KTH (Royal Institute of Technology), Campus Haninge, Stockholm. He is also a researcher, lighting designer and light fitting designer. His light fittings can be...
read more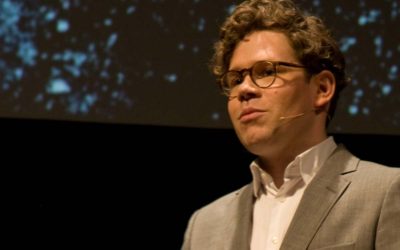 SWEDEN Wästberg is a lighting manufacturer founded in Sweden by Magnus Wästberg. Although Wästberg is a new company, Magnus has a significant experience from growing up and working in the lighting business. Wästberg will develop, manufacture and market a new type of...
read more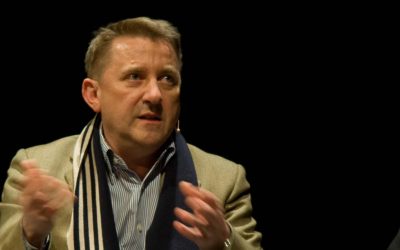 UK / ITALY James Irvine was born in London in 1958. Graduated in 1984 at the Royal College of Art, London. The same year he moved to Milan Italy. From 1984 to 1992 he was a design consultant for Olivetti design studio Milan designing industrial products under the...
read more
FINLAND Vesa Honkonen works in his own offices in ­Helsinki and Stockholm in the field of architecture, lighting design, interior design and design. From 1993 until 1998 he worked with Steven Holl in New York and Helsinki as Kiasma's project architect. The...
read more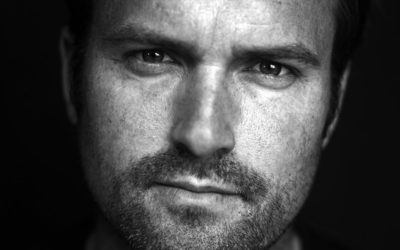 Alexander Lervik was born in Stockholm, Sweden in 1972. He has studied product and interior design at Beckmans School of Design (1995-1998) and he is represented at the renowned National Museum in Stockholm, Sweden, Nasjonal museum in Oslo, Norway and at the Röhsska...
read more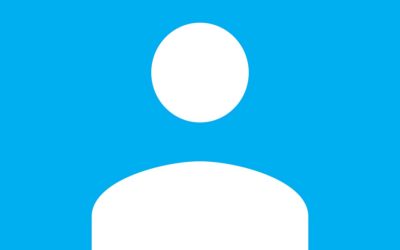 Delia Dumitrescu is an architect and has a MA in textile design. As a PhD-student at the Swedish School of Textiles, her interest is to combine the design of the textile surface together with electronics, in order to create interactive architectural environments.
read more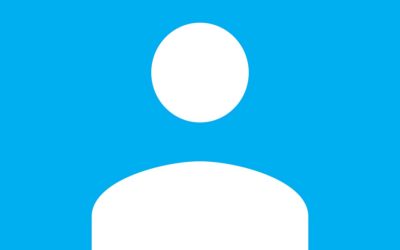 Anna Persson has a MSc in applied information technology and is a PhD-student at The Swedish School of Textiles. As an interaction designer she combines computation and textiles to explore expressional possibilities of smart textiles, especially visual and tactile...
read more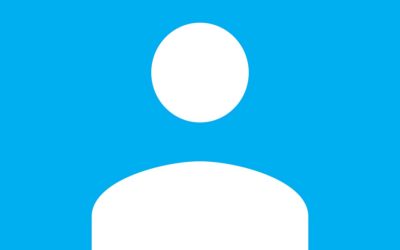 CEO, International Fibre Centre (IFC) IFC is the only organisation in Australia that provides funding for skills and knowledge development specifically for the textile and fibre industry. IFC has a strong focus on bridging the gap between the training services...
read more
RMIT University Dr Olga Troynikov is a Senior Lecturer and Post Graduate Program Director at School of Fashion and Textiles, RMIT University. RMIT is the Global University of Technology with 70,000 students, 26,000 of which are studying overseas and 4 campuses in...
read more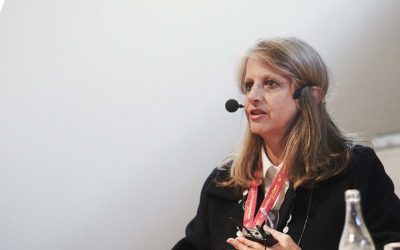 Executive Director Council of Textile and Fashion Industries of Australia (TFIA) TFIA is the peak industry representative body of Australia's textile, clothing, footwear and fashion industries. Membership is open to all companies engaged in the manufacture or design...
read more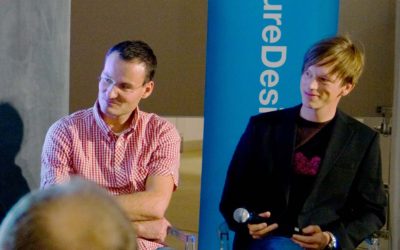 Senior Designers, Semcon Design Semcon is a global technology development company with business at 40 sites on three continents. Semcon designs and develops products for some of the world's most successful companies. Andreas Friedrich Senior Designer, Semcon Design...
read more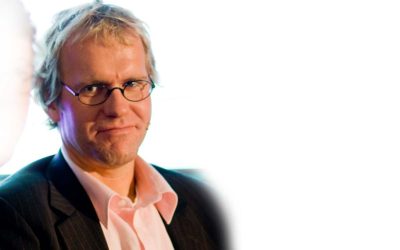 Managing Director, F.O.V. Fabrics Mats Lundgren is the MD and owner of FOV Fabrics – the Innovator of High Tech fabrics. FOV's goal and challenge is to create textile products with an intelligence that makes it possible to move into business growth areas. Today FOV is...
read more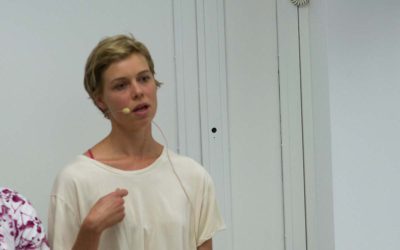 Industrial Designer "The general view on textile as a material, is obsolete", says Hedvig af Ekenstam who recently graduated from Konstfack (University College of Arts, Crafts and Design), Industrial Design. "During my years of studying at Konstfack in Stockholm, and...
read more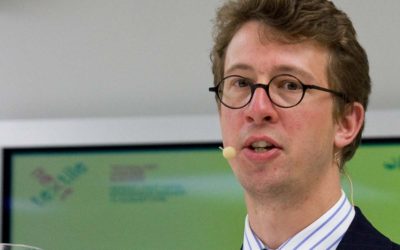 Moderator Marcus Bergman is a researcher at Chalmers University of Technology in Gothenburg, and a lecturer at the Swedish School of Textiles in Borås. His research deals with reform in the textile industry. By implementing artistic and poetic qualities into the field...
read more
Commercial Director Lumalive, Philips Technology Incubator Philips Lumalive is a new venture, founded 1st July 2007, which aims to bring a woven LED communication platform to market by engaging messages to consumers. Philips Lumalive has been in business with sales...
read more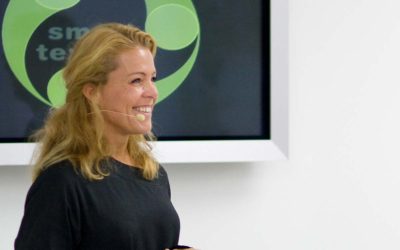 What signifies a smart textile and how can we build a centre of excellence and an outstanding environment for creating the future of textiles? Undershirts with integrated textile sensors, stretch sensors in seatbelts, temperature regulating sportswear and textile...
read more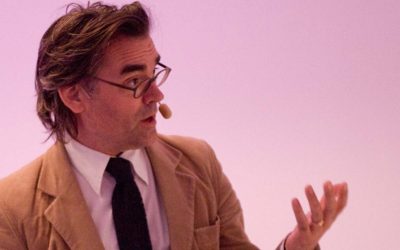 Mark Isitt is a Stockholm based freelance journalist focusing on architecture and design.
read more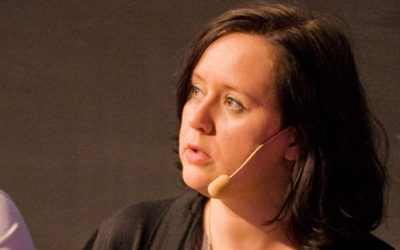 Promising designer who focuses on ecoluxury Camilla Norrback has a passion for ecology and people: "We think ecologically and ethically. The modern-day luxury is wearing clothes that are not harmful to your body, your conscience or the environment. Our guiding...
read more
Entrepreneur and retail training consultant Anne Hesselgren runs Kom!, Kommunikation & Merchandising, a company that is in the business of quickly increasing retail sales and profitability through better planning, displays and communication. Anne is also a...
read more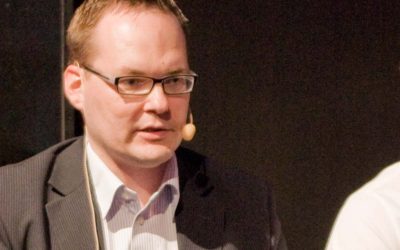 Marketing Manager, K-rauta Joakim Forss, who originally comes from Finland, has studied at Svenska Handelshögskolan (Swedish School of Economics and Business Administration). Joakim was previously Marketing Manager of Marbodals Private Labels, where his achievements...
read more
Journalist, trend analyst and author Cay Bond is one of Europe's leading trend analysts and has more than 25 years' international experience of fashion and design.
read more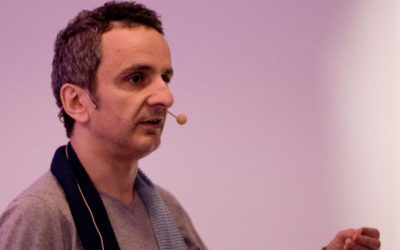 Founder of Aesop. "Solid science, uncomplicated packaging, and an unwavering sense of humour." Aesop is something of a cult brand, highly regarded for its skin, hair and body range, and for the unorthodox way in which it conducts itself in an industry that all too...
read more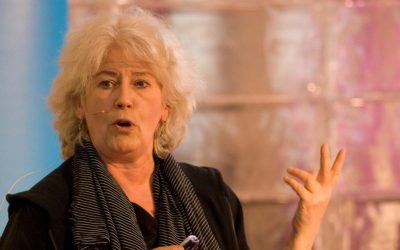 Ensemblier Décorateur. Expected tomorrow - stores experiences. Bernadette Schillings is one of the leading shop interior designers in Sweden. Her clients include NK, H&M, KF, Telia Sonera, Lindex and Nordiska museet. She also lectures on Shop Design &...
read more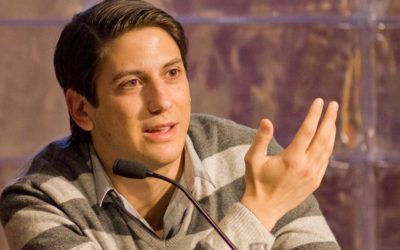 MD, Vujj BWhy, in the year 2008, do we continue stuffing our wallets with huge wads of receipts? How can mobile phone technology be used to chart our buying patterns - receipts, bank balances, points, eco-footprints and so on? Artur Moustafa, one of our distinguished...
read more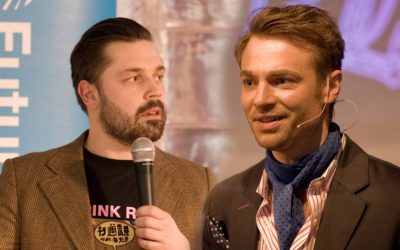 FutureLab. The future of retail - Today! Everything is connected, and the world is getting smaller and smaller. We are quietly expanding in to the next dimension - the virtual reality. The borders between online and off-line is merging and a presence off-line requires...
read more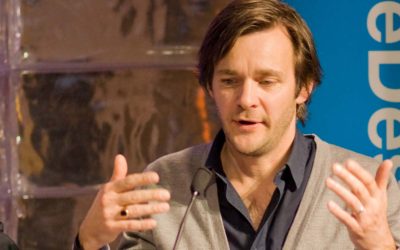 Having worked with design as a competitive 'weapon' for twenty years David Carlson is renowned for his knowledge of strategies in design and brand development. His on-line trend report titled the David Report offers cutting-edge critical thought. He is the founder of...
read more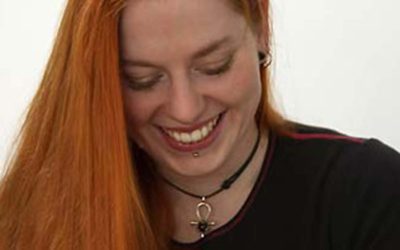 Avalanche Studios Åsa Roos is a game designer with an industrial designer background. She's been working in the games business since 2000, and has a background as a level designer, game designer and project manager in different companies, among others Unique...
read more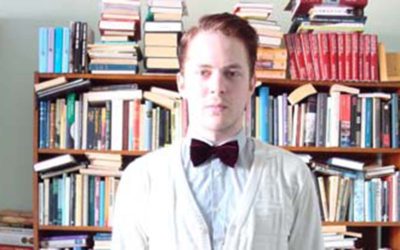 Forum AID Anders Rydell (Stockholm) is a writer at Forum AID, and editor specialized in future and innovation issues at Bon Magazine. He's also freelancing for, among others, Dagens Nyheter, Fokus and Din Teknik. In October he will publish his first book "Byt namn! –...
read more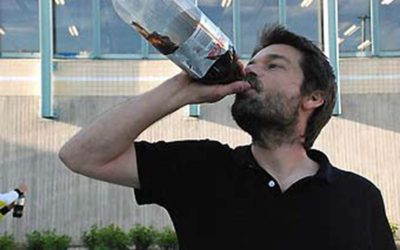 School of Architecture, Royal Institute of Technology Tor Lindstrand (Stockholm) is an architect active in his own office Larsson, Lindstrand and Palme and founder of International Festival together with choreographer Mårten Spångberg. Tor Lindstrand is an Associate...
read more
White Arkitekter Britta is an architect at White in Stockholm. In her report "Learning from Second Life" (a parallel to "Learning from Las Vegas" by Venturi) she looks into the architect's role in virtual worlds. The report also brings up issues like symbolism and...
read more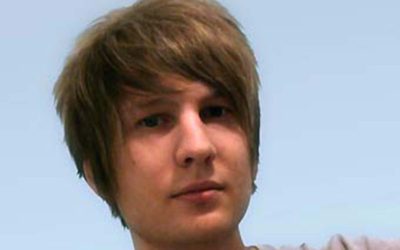 DICE DICE (EA Digital Illusions Creative Entertainment) is one of the world's foremost game studios, and an award-winning developer of interactive entertainment based in Stockholm, Sweden. The company has 270 employees and develops games on most platforms. DICE is the...
read more
Raw Ideas
Only in Swedish
Omvärldsredaktör Mårten Janson arbetar som omvärldsredaktör på Riksutställningar. Omvärldsredaktionen håller koll på utvecklingen inom utställningsmediet internationellt - det kan handla om trender, teknikutveckling, ny forskning med mera. Han är redaktör för...
read more
Textilformgivare Textilformgivare av mattor, ljudabsorberande strukturer för offentlig och privat miljö. Verksam i Visby på Grasp Studio och har sedan tio år arbetat med den gotländska /svenska ullfibern i sina kollektioner. Textilierna produceras i en kombinerad...
read more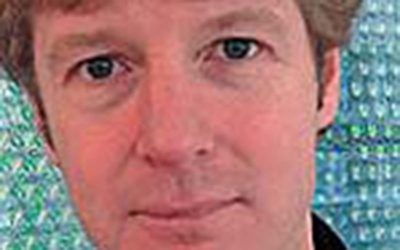 Materialbiblioteket Materialbiblioteket är ett showroom och en professionell resurs för yrkesverksamma inom design, arkitektur eller produktutveckling.  Materialbiblioteket ger information om material och tillverkningsmetoder i ett tidigt skede av designprocessen....
read more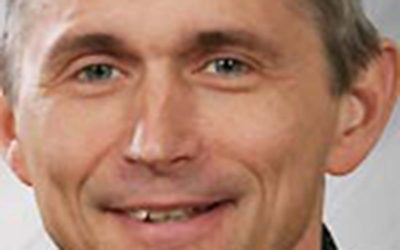 Generalsekreterare Sveriges Stenindustriförbund Kai Marklin är Generalsekreterare i Sveriges Stenindustriförbund samt Utvecklingsledare vid Göinge Utbildningscenter, Stenforsaskolan, som ligger i Sibbhult och i Östra Göinge kommun. Inom ramen för gymnasieskolans...
read more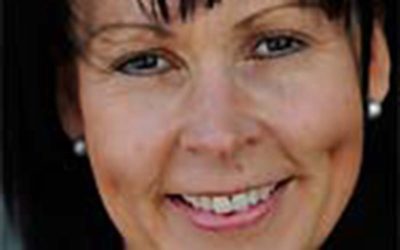 VD Svensk Betong Svensk Betong är sedan våren 2010 en sammanslagning av branschföreningarna Svenska Fabriksbetongföreningarna och Betongvaruindustrin. VD är Lise Langseth.  Svensk Betongs uppgift är att tydliggöra betongens fördelar i ett hållbart byggande – såväl...
read more